Our Portfolio
Brad Bradford

, Councillor

Brad Bradford is Toronto City Councilor for Ward 32, one of the youngest members to ever be elected to the highest municipal office in Toronto. His election win was heavily influenced by his extensive online presence and confident reliance on digital tools – a trend he wanted to continue in his work at City Hall. He needed to convert his election campaign portal to a website for his constituents that would be informative, easy to use, and representative of his values of inclusiveness and positivity.

Visit Website
Our Task
Councillor Bradford required a fully responsive website with an easy-to-update calendar, a robust blog/news section, and a visually rich contact page. The project was government-funded and hence needed to be extremely cost-conscious while delivering value and empowering Councillor's staff to be able to update it independently. Our team was also presented with a brand book of chosen colours and fonts to work with.
What we did
Given the requirements, WordPress was an obvious choice for the project. A leading content management platform today, WordPress allows the creation of complex websites with robust functionality at a fraction of the cost of a custom website build. For Councillor Bradford's website, we used a proprietory web template developed by Concise Studio that we customized to the project's needs.
The template incorporated all the indicated website elements including the news and updates section, a calendar, and a visually appealing contact page. We also developed a custom petition signing tool that allowed the collection and storage of petition data signed by Councillor Bradford's constituents.
Technology
Integrations
Full-stack Development
This project, while centered on visual presentation and optimal user experience, required both frontend and backend development efforts, as well as basic database implementation.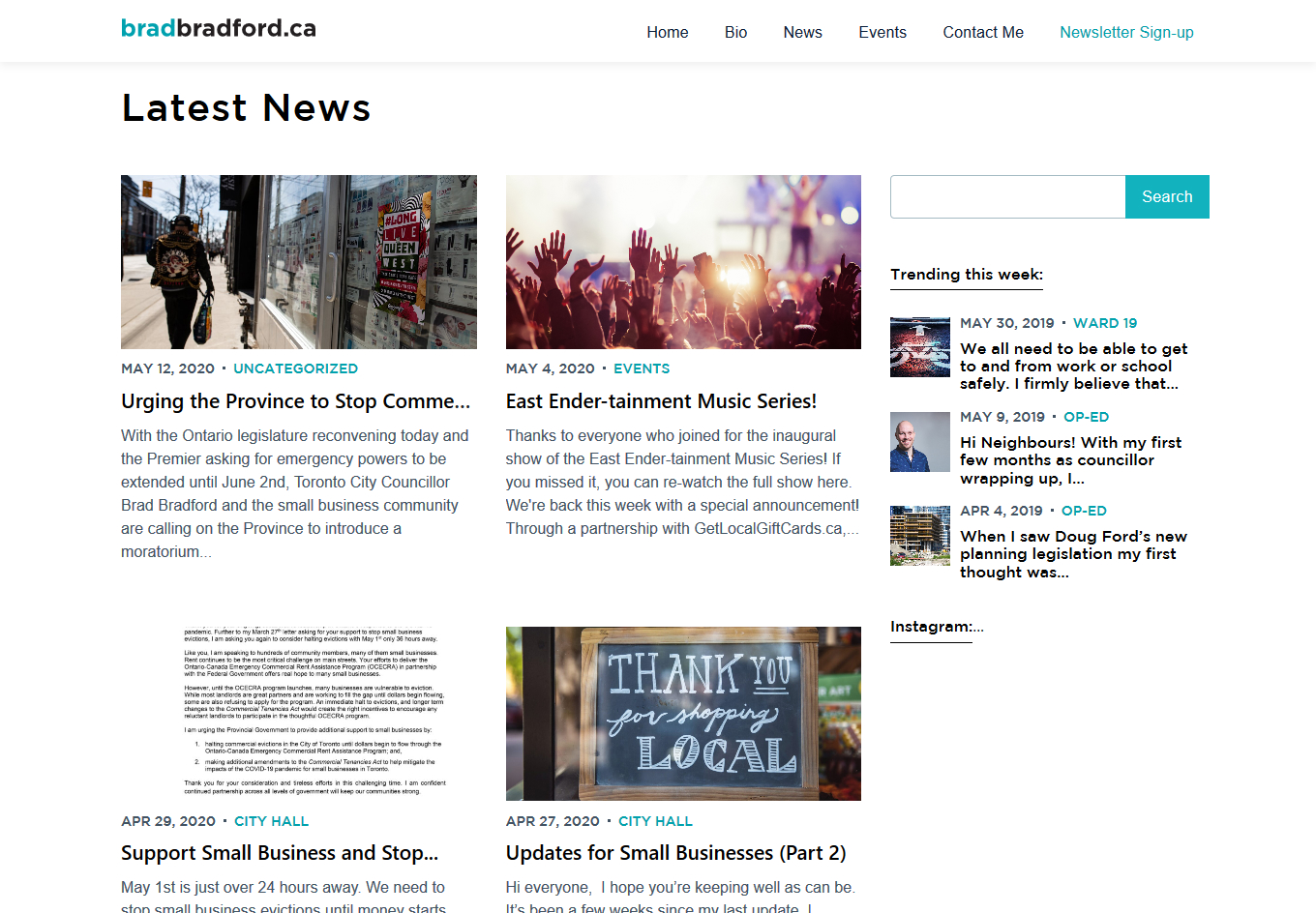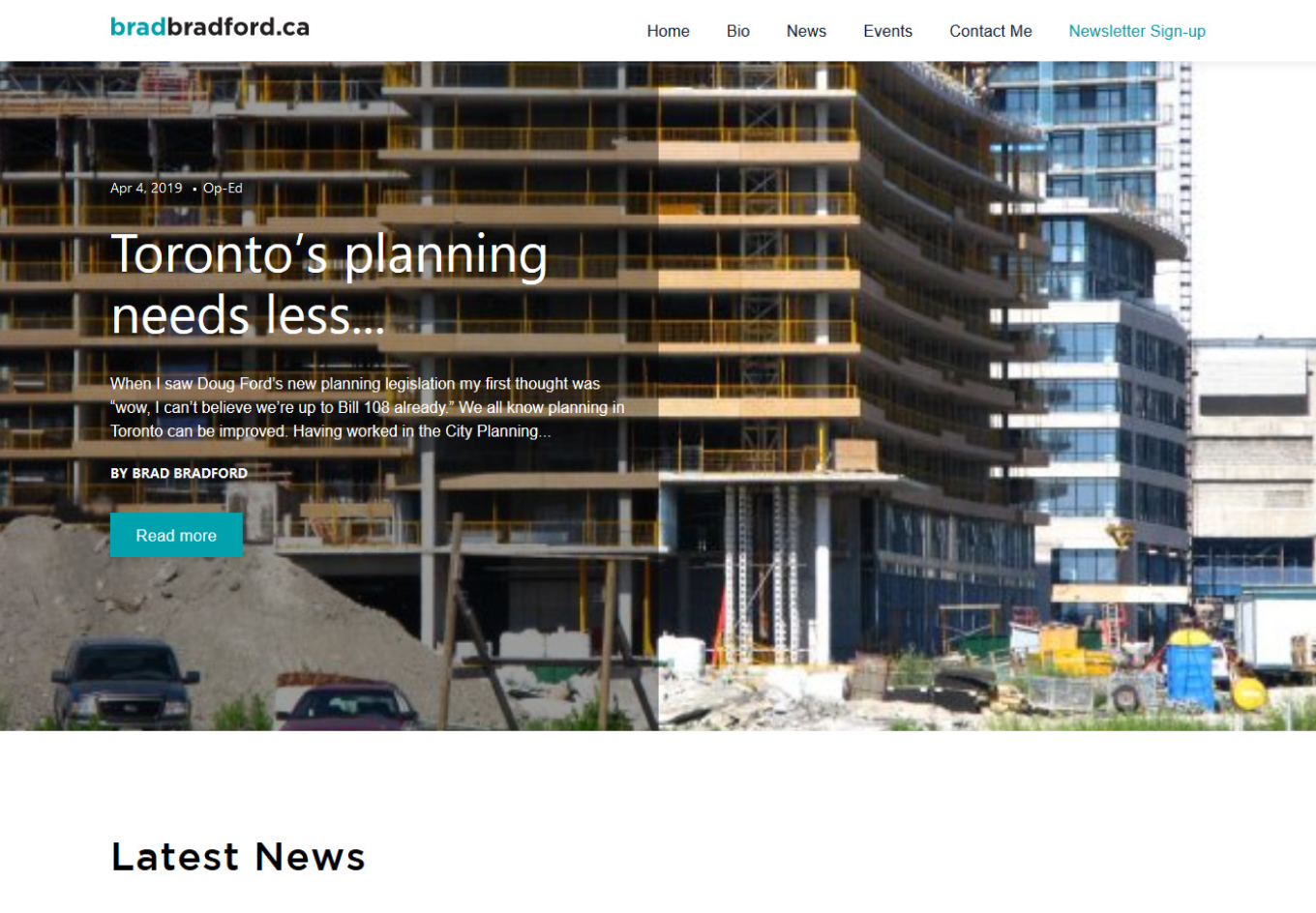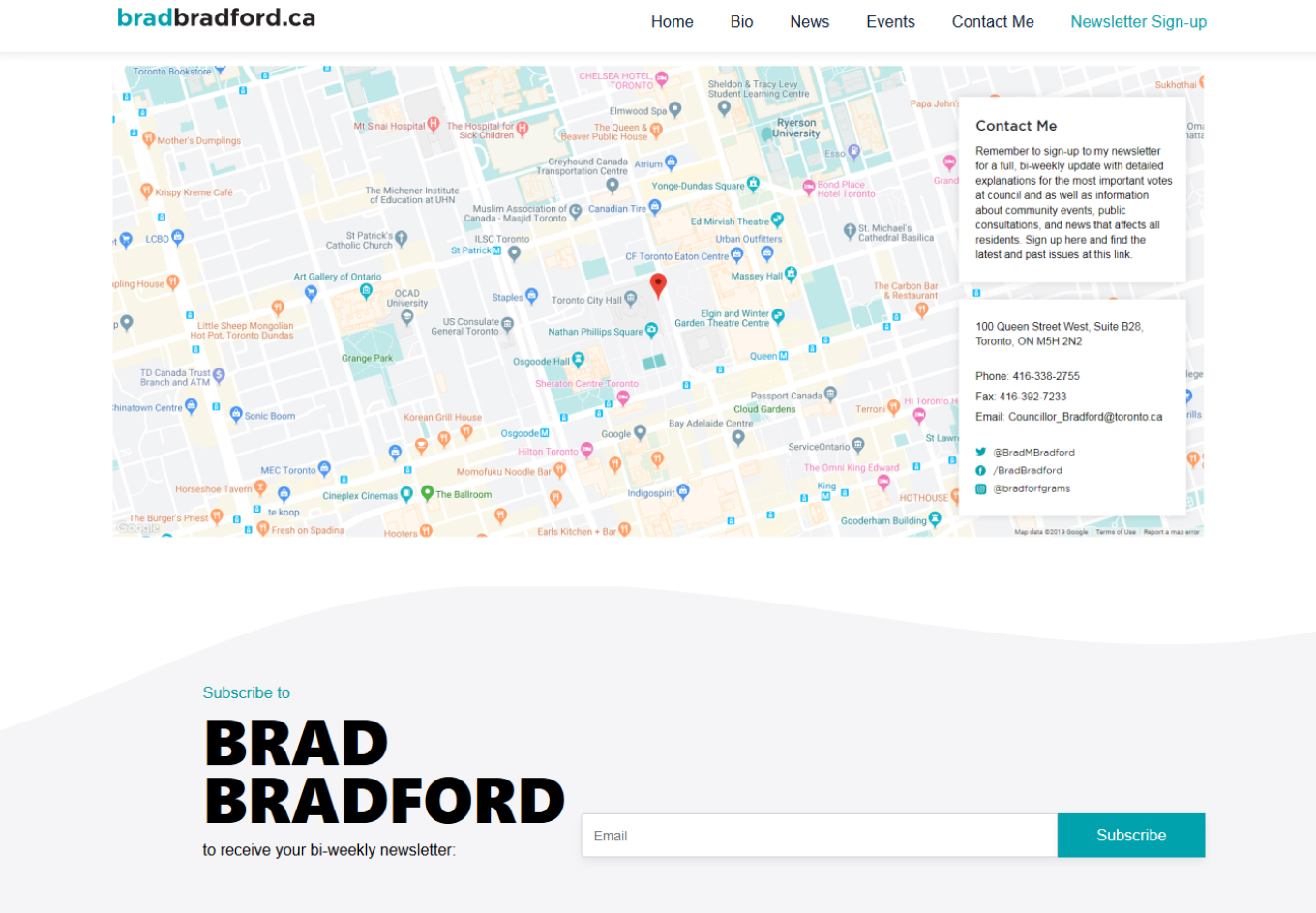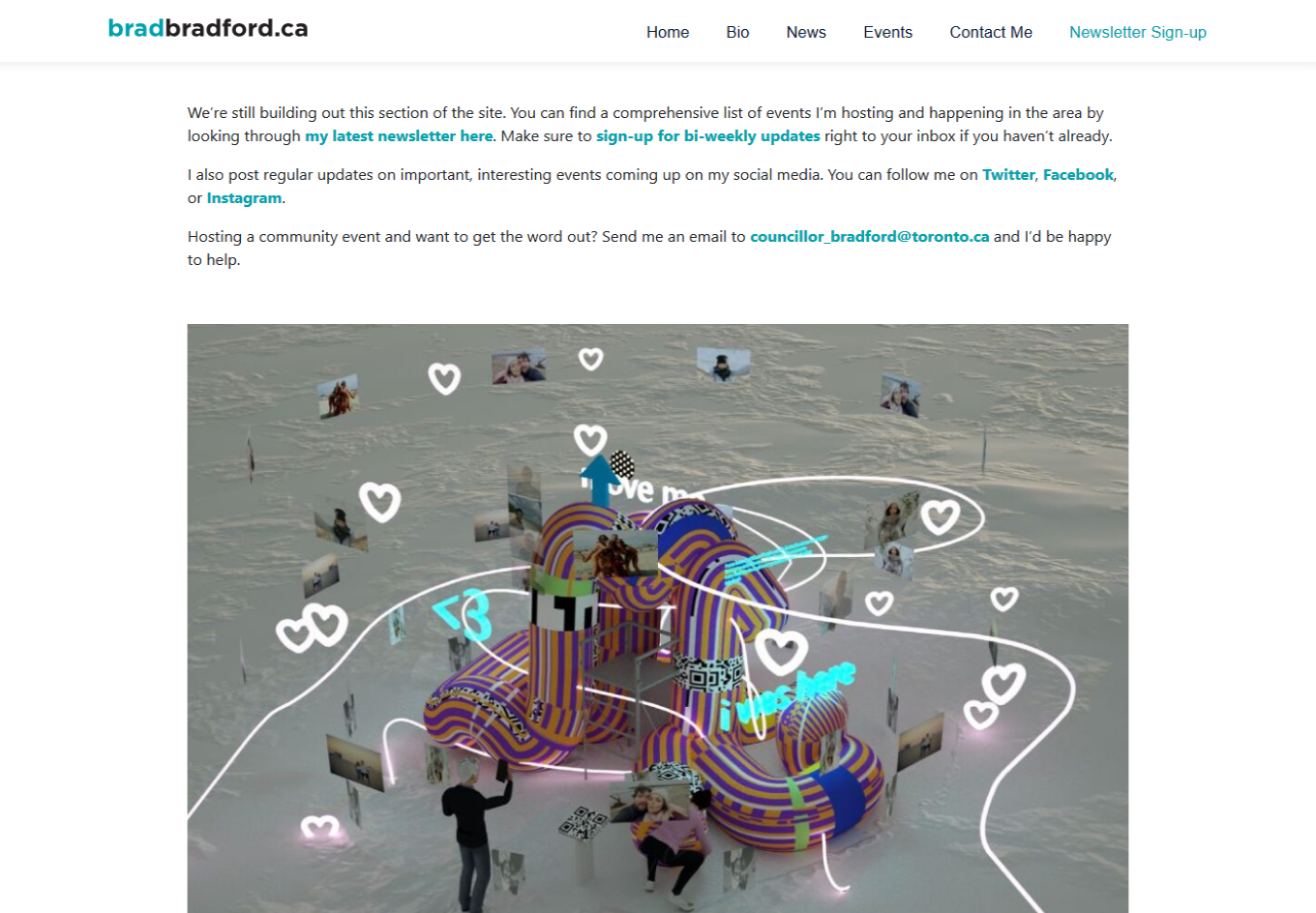 Fully Responsive
Councillor Bradford expected his constituents to be able to access his website both from home and on the go. The final product we built is fully responsive on all major devices and operating systems.