Our Portfolio
Consigo

. CPA

Vasily Ryabov, CPA, CA started Consigo to assist emerging companies and funded startups with bookkeeping and accounting. Consigo relies on the latest technology, SaaS tools, and automation to deliver reliable yet cost-conscious accounting solutions for its clients. The company needed a website that would reflect its values and commitment to the latest technological trends.

Visit Website
Our Task
The website commissioned by the client had to be simple and elegant, but also functional, intuitive, and very quick to load. The combination of a fully informative home page with only a few key additional pages plus a blog was chosen. The blog was to be an integral part of the project, as the client stressed the importance of having a well-designed blog section to communicate with his prospects effectively.
What we did
The project involved UX design, graphic design, and frontend development. Our designers created the UX concept, put together the sitemap, and designed all the illustrations. The website colour scheme was created to complement the company colours and logo. Putting all of the components together, our team has created a website solution that was attractive and very user-friendly, with full functionality.
Technology
Integrations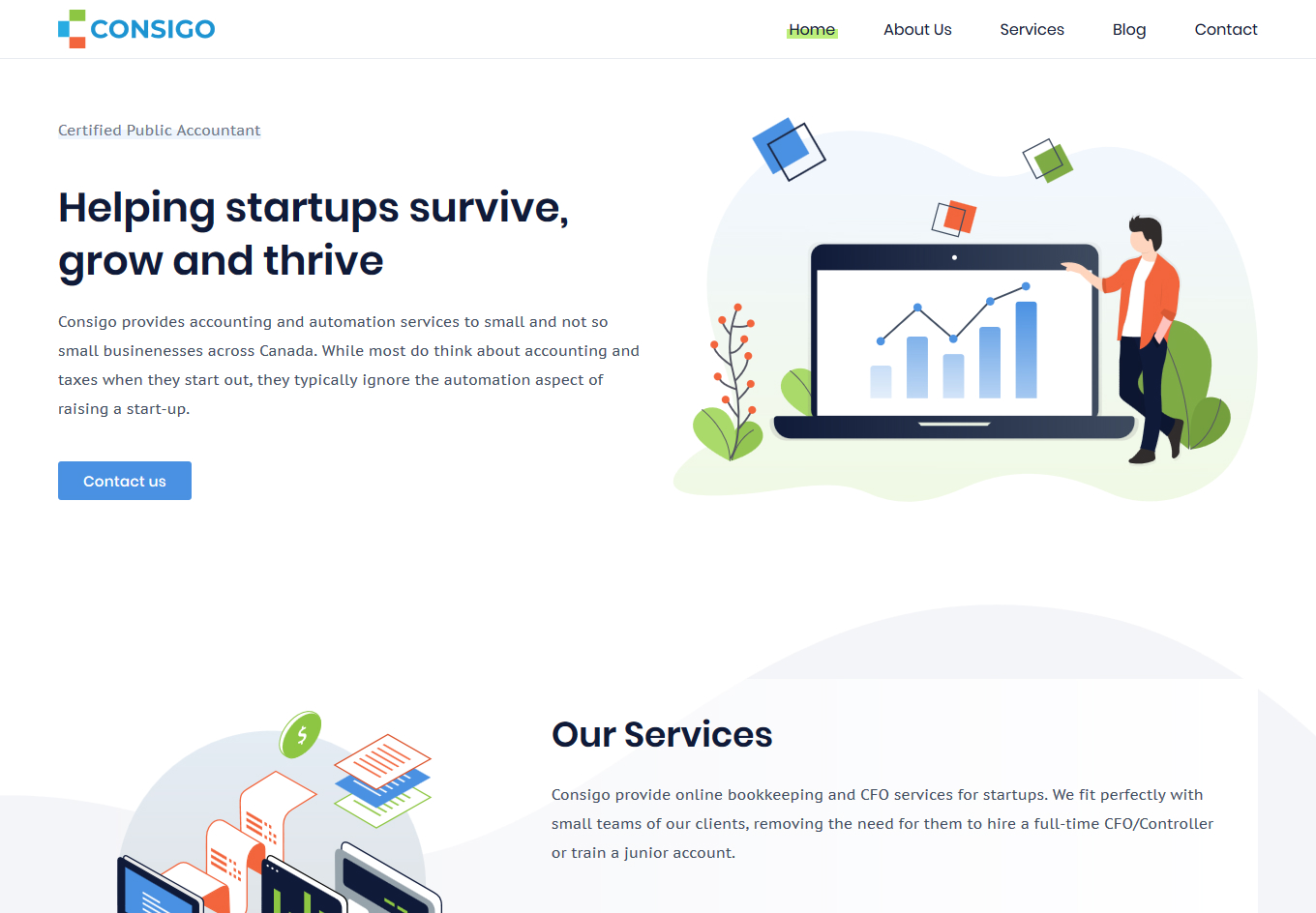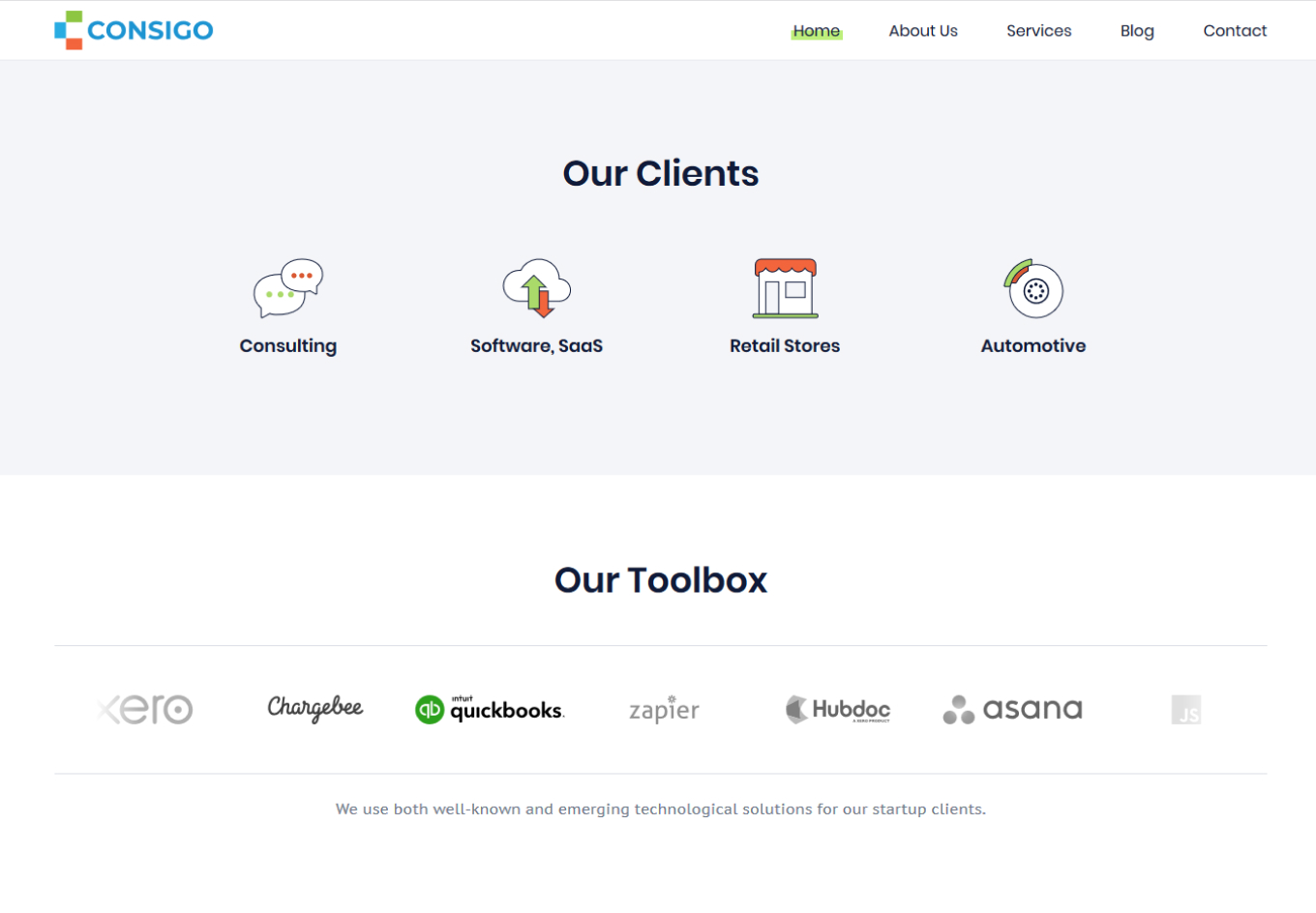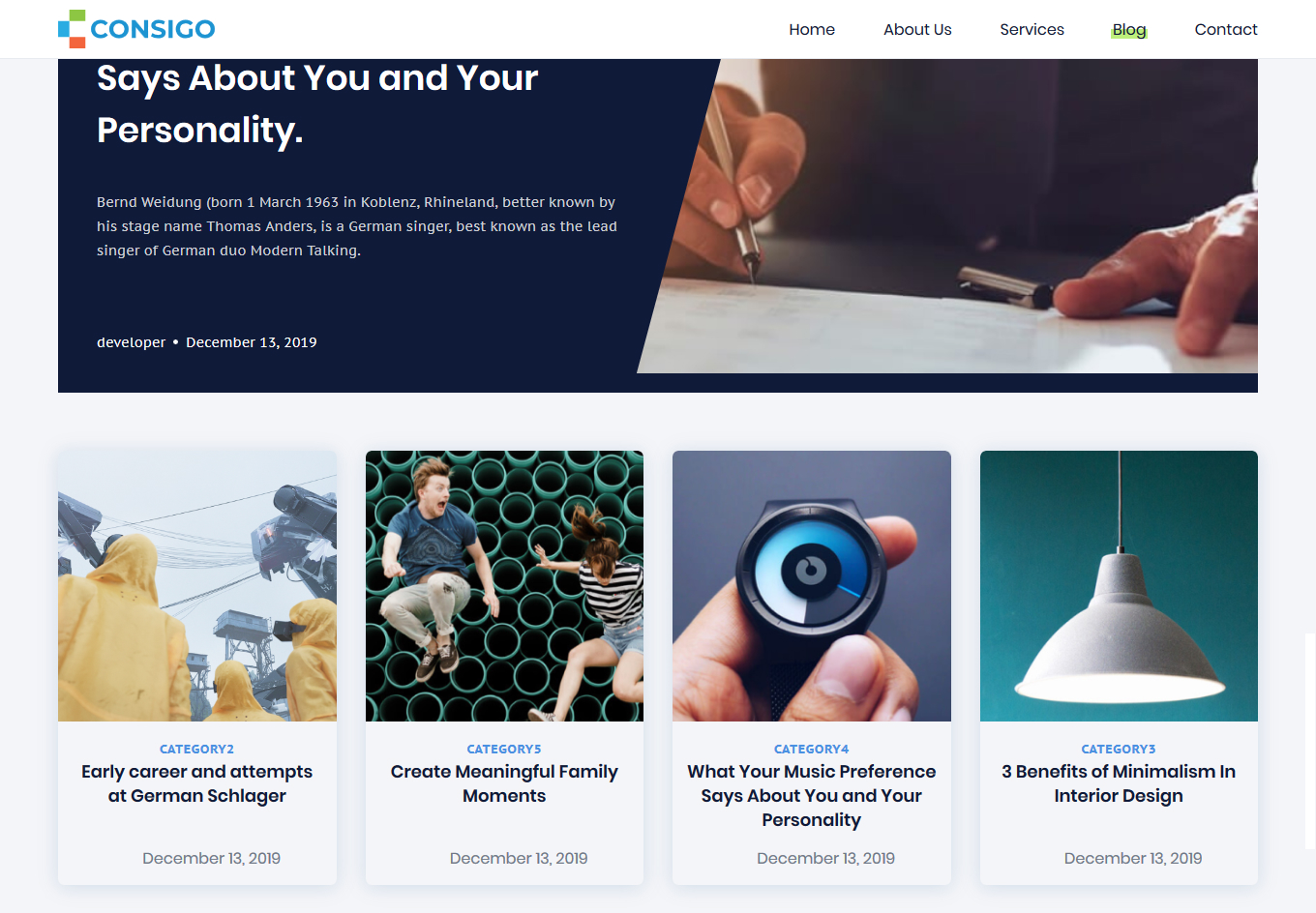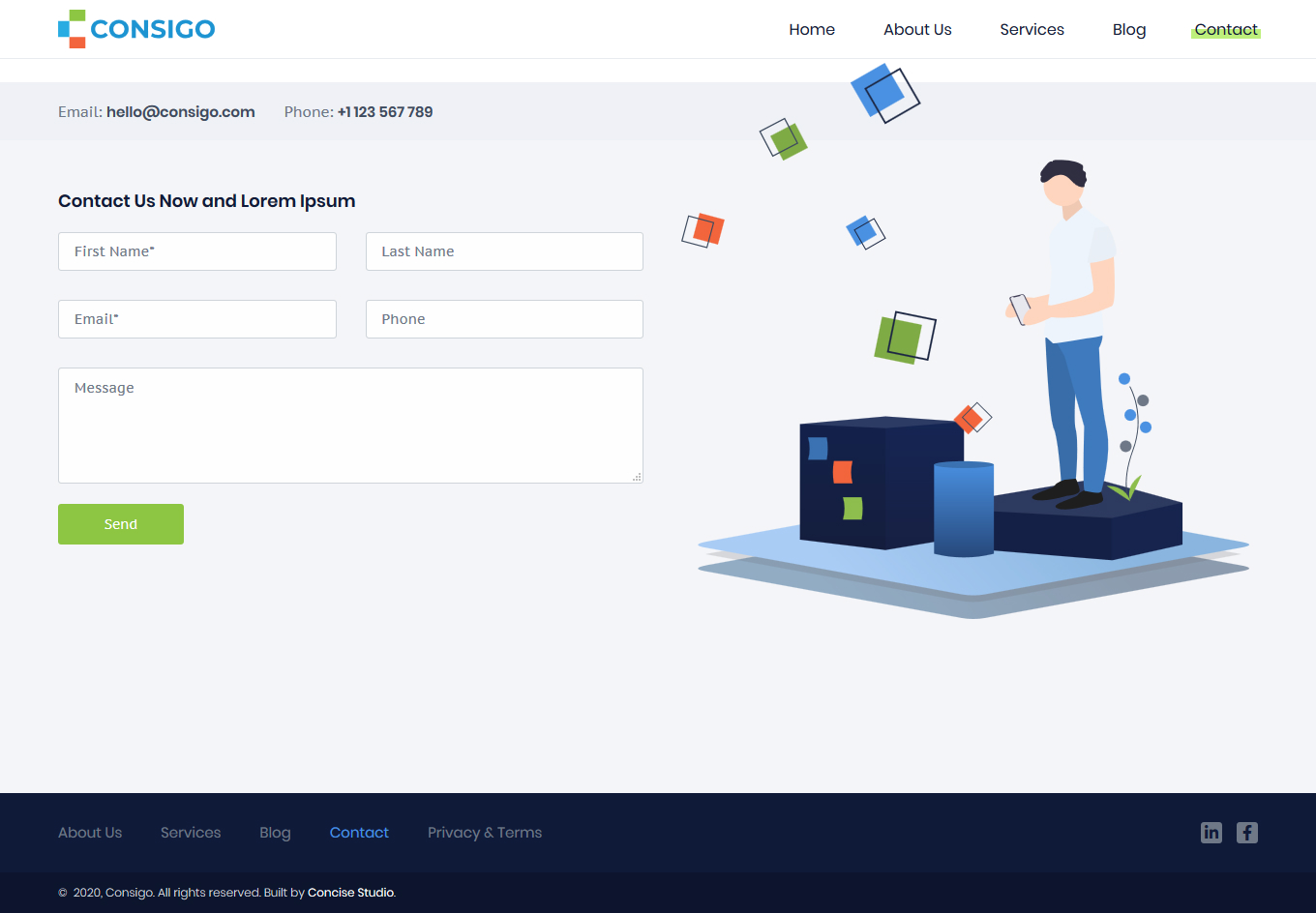 Fully Responsive
Every website we build is fully responsive according to the latest web browsing standards. Consigo's was no exception. The website renders beautifully on all major devices and operating systems and is fully responsive on tablet and mobile.