Our Portfolio
equity
line
Equityline Mortgage Investment Corporation is a non-bank lender that offers alternative solutions to borrowers and assists to fill the lending gap created by the strictly regulated lending criteria of banks, trust companies and other traditional mortgage lenders.
The Corporation's investment objective is to preserve investors' capital while providing a consistent stream of cash distributions. Investing predominantly in short-term residential real estate mortgage loans, the Corporation seeks to excel in the alternative mortgage market and allow investors to participate in the residential mortgage market.
Visit Website
Our Task
Equityline Financial has been in the mortgage lending business for over 12 years, but the brand was in need of a significant refresh to prepare for the incorporation and the upcoming public offering of shares. We set out to revamp the whole product — to make it an easy-to-navigate, modern and intuitive website that would have a full range of options expected from a registered private mortgage brokerage.
What we did
We have taken the old website design and gave it a significant makeover. The updated design and web page layout now reflect the current web standards in page navigation, page load times, responsive pages, and user experience. We have carefully selected a website theme that was appropriate for our goals and have customized it accordingly to fit the client's needs. We have also designed, laid out and implemented additional website elements (News/blog, Services) that had not been present in the old version of the client's website.
Technology
Integrations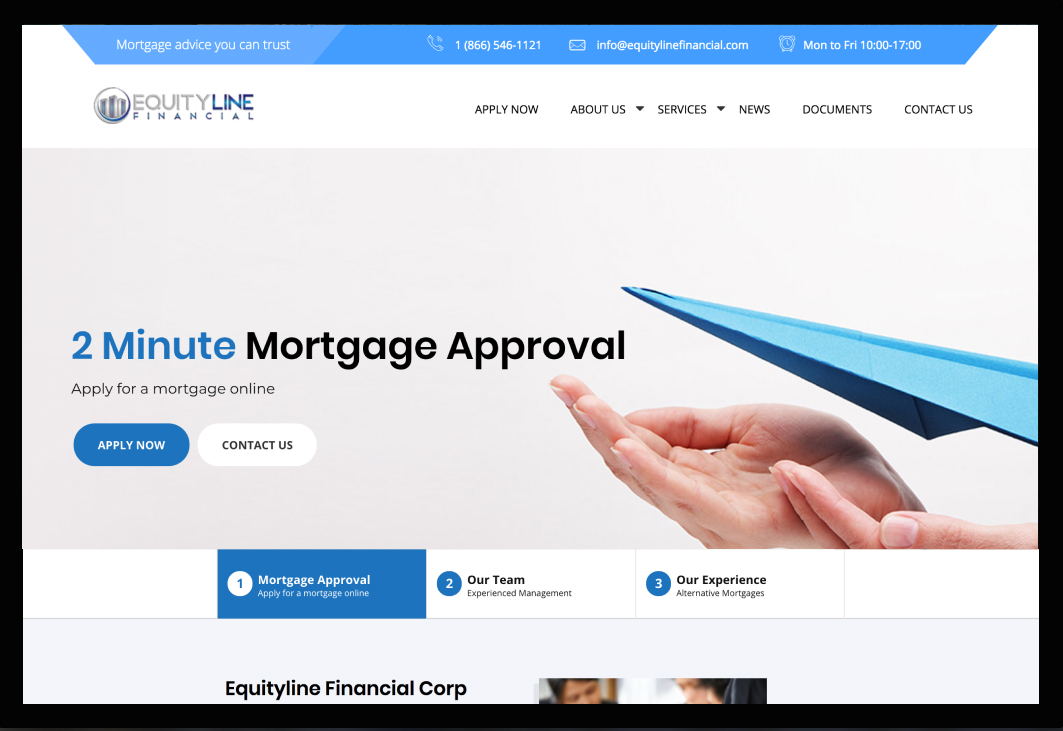 Full-stack Development
The project required extensive frontend development efforts, as well as the involvement of our backend development expertise. Because the client website was outdated and not fully responsive, with several key informational and navigational elements missing, and pages not well optimized, we had to approach the task of updating it from all angles, keeping the needs of both desktop and mobile audiences in mind.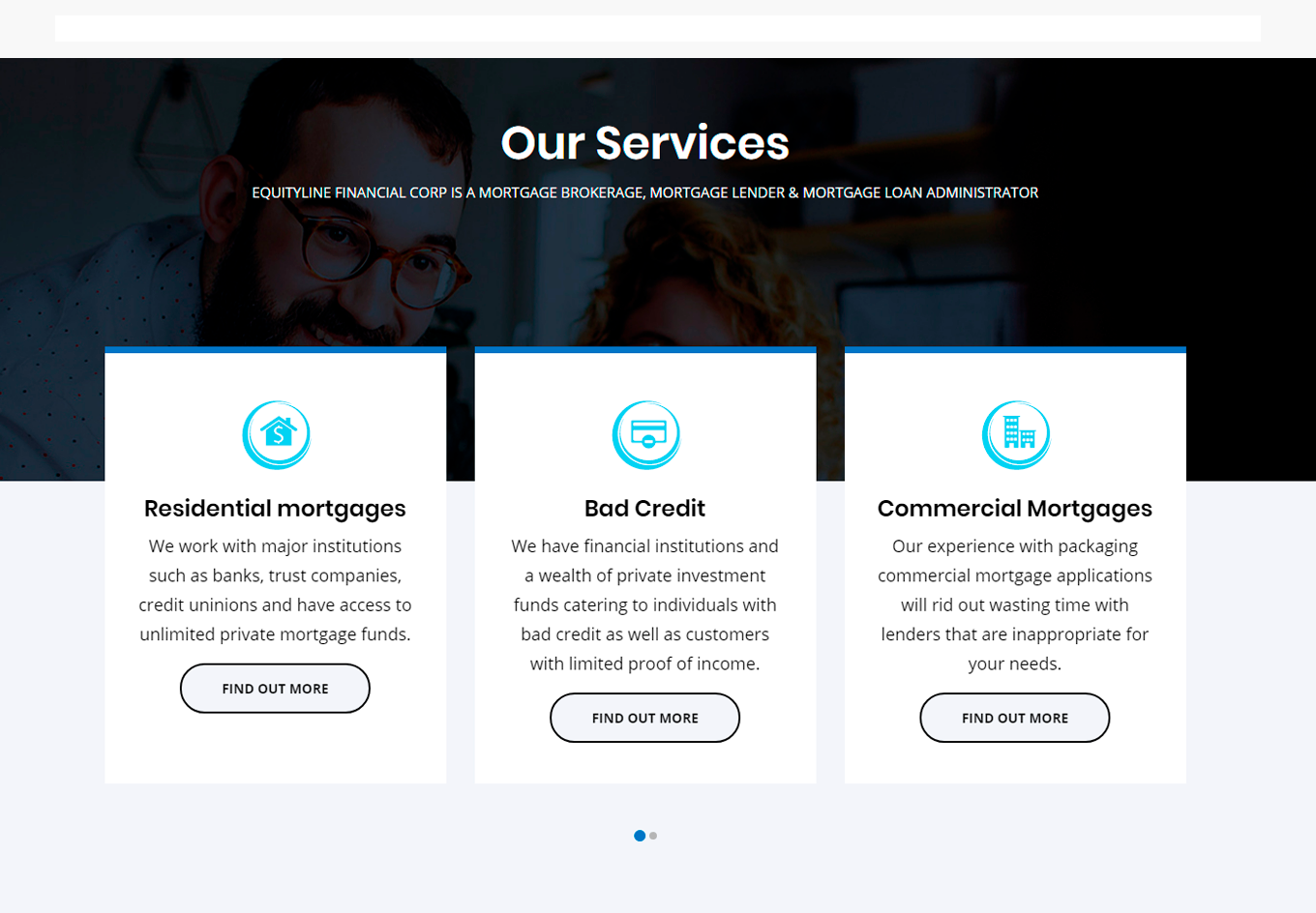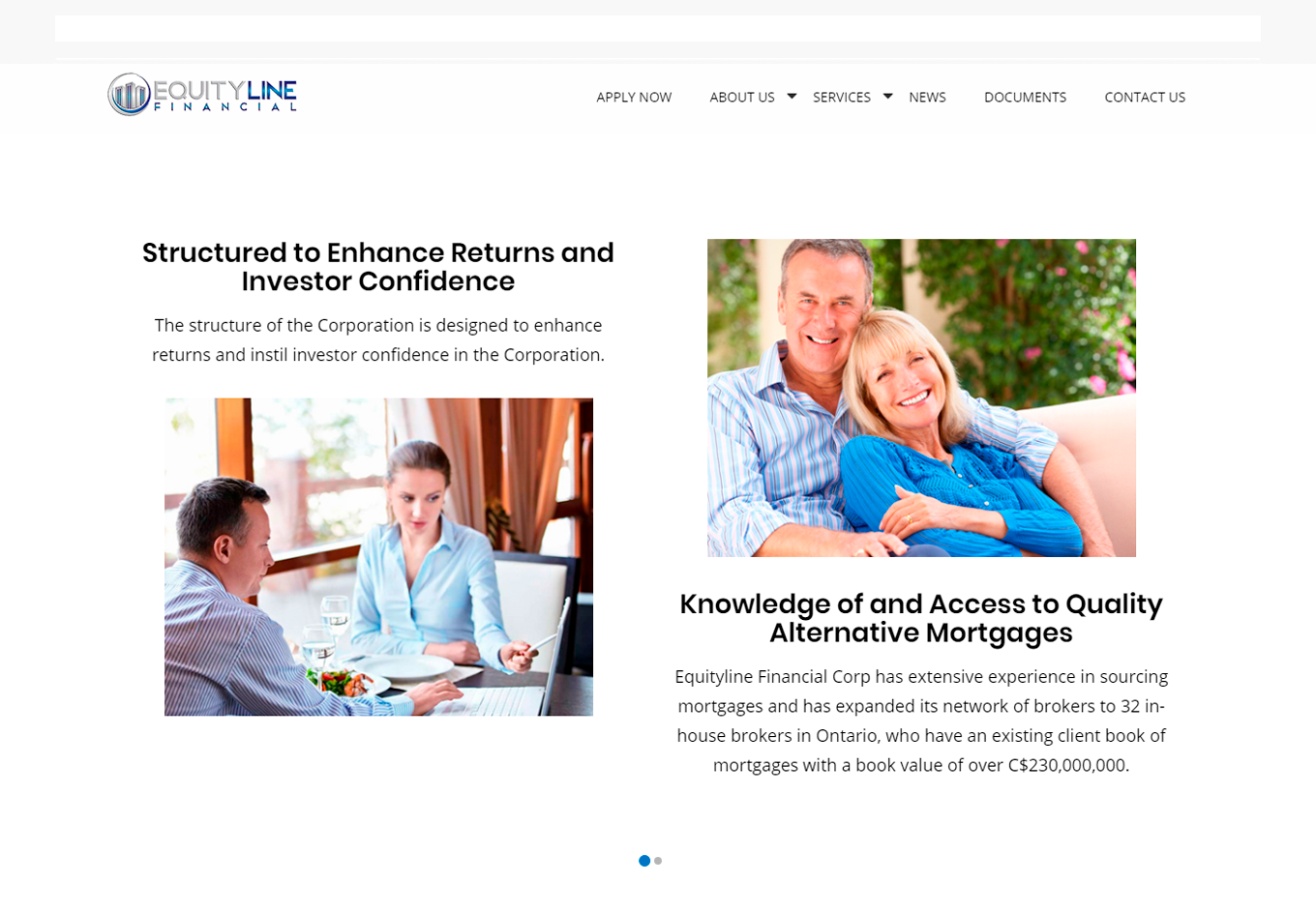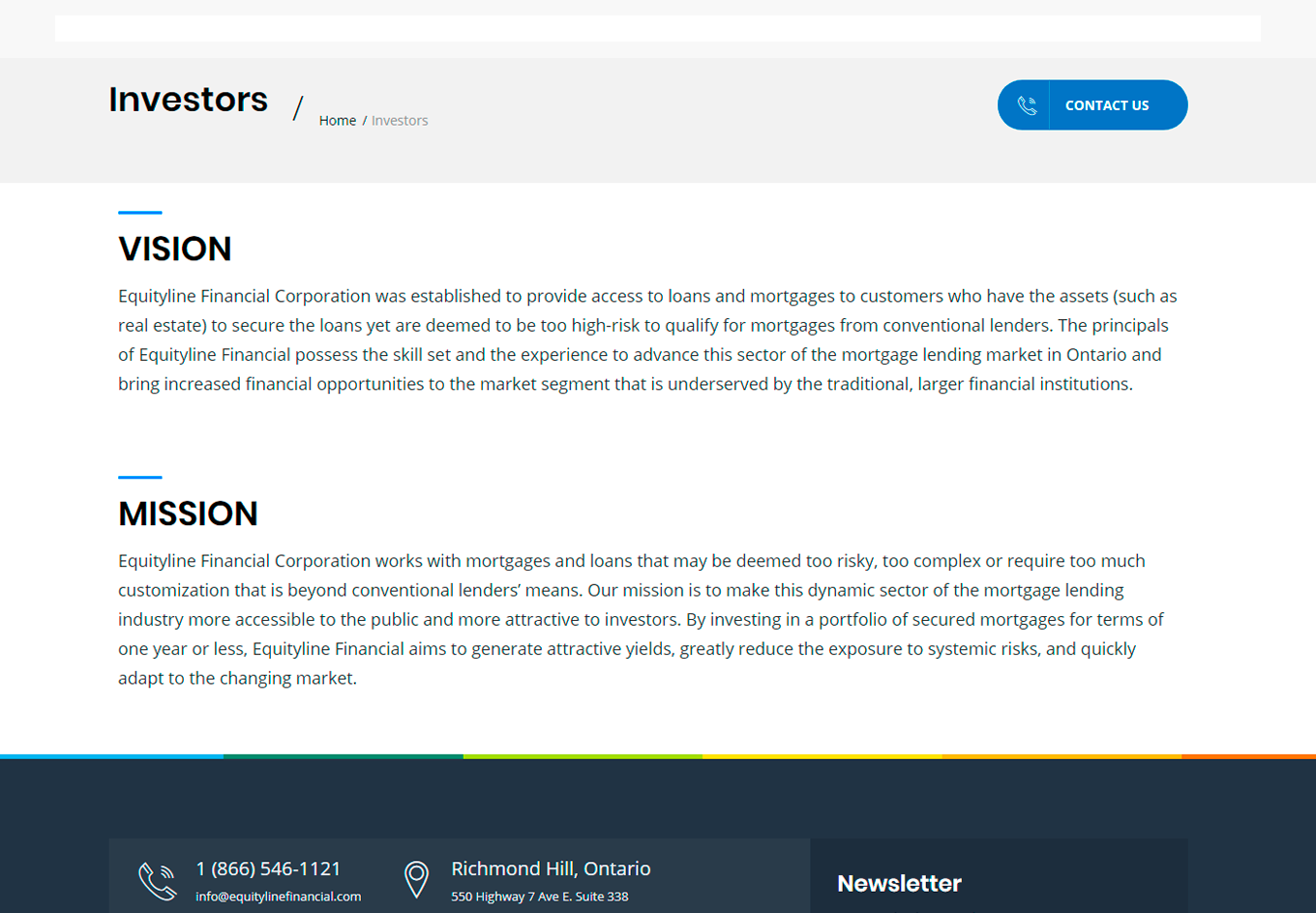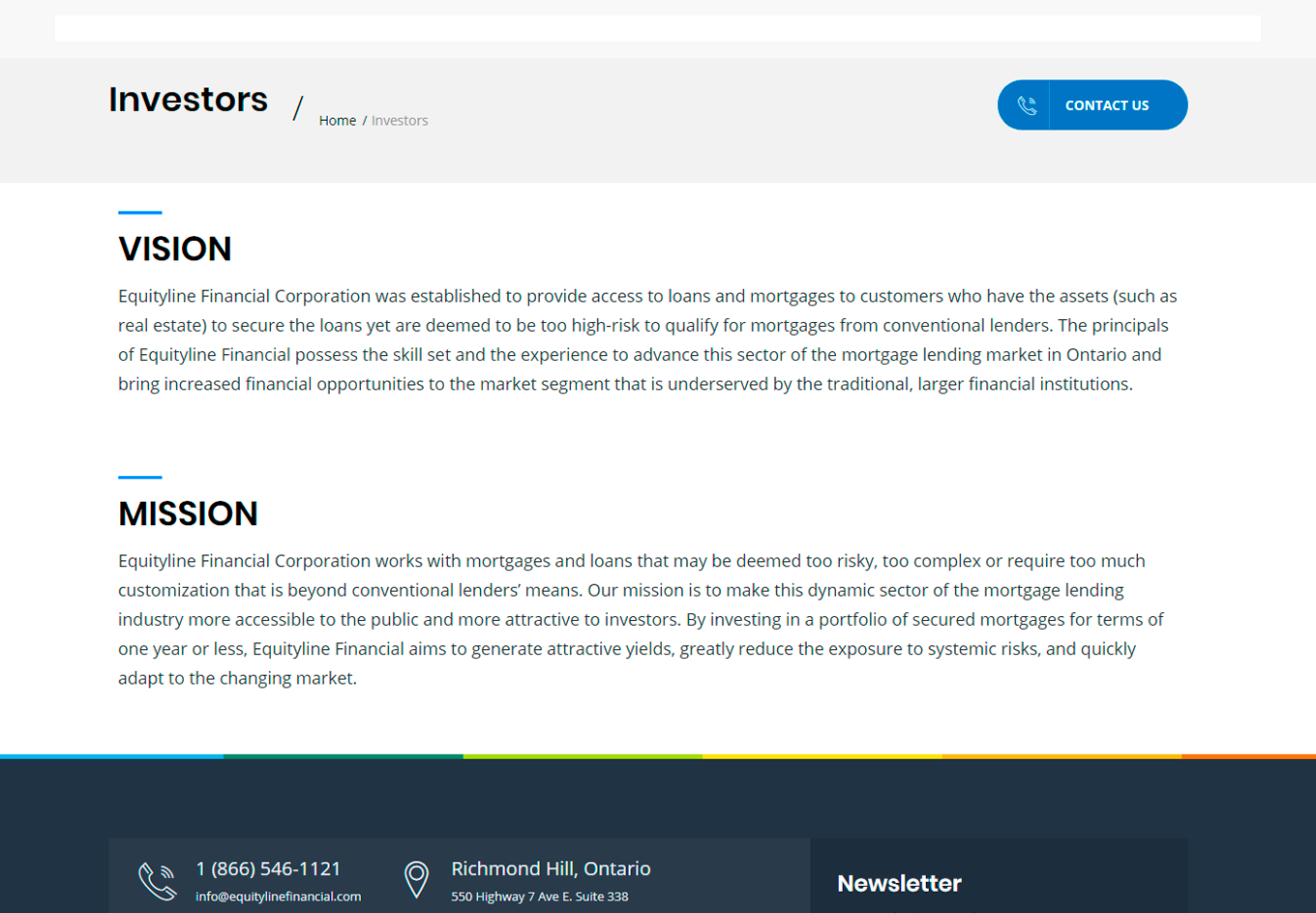 Fully Responsive
With mobile traffic accounting for the lion's share of all website visits today, it was imperative that Equityline Financial had a fully responsive website that rendered equally well on desktop, laptop, tablet, and mobile devices. We have included intuitive navigation and prominent design elements to improve the mobile browsing experience on all devices regardless of screen size.